Liv Harland in conversation with FAULT Magazine
Friday 25th February 2022
Liv Harland X FAULT Magazine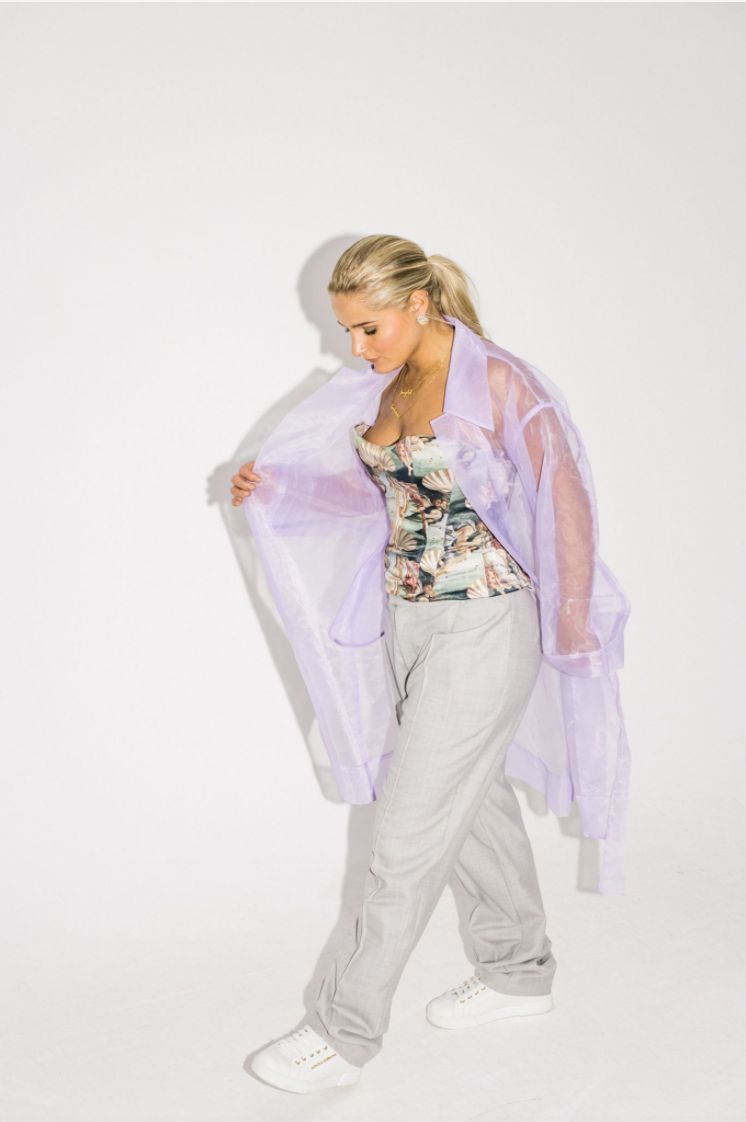 Photographer: Zac Mahrouche
Styling: Edith Walker Millwood
Make Up & Hair: Selen Hurer
Word: Dhuha Al-Zaidi
Picture this; you're walking in town and suddenly stop in your tracks as you watch a swarm of people approaching the sound of music. Curious, you follow and are surprised to find a young woman sitting busking on the street, her music too good to be missed.
This is the common day-in-the-life for 23-year-old singer Olivia Harland, who has recently become an online sensation for her impressive vocals and kind interactions with fans.
She shares how it feels to find fame through music and of course, her faults.
Your single What a Lie expresses deep heartfelt emotions following a breakup. What do you want your art to say to your listeners?
Especially with What a Lie, I wanted to express to fans that it's normal to be upset and angry after a breakup. It's normal to think it was all a lie. You go from thinking you will be together forever, to seeing them with someone new and it hurts and that's normal! Love isn't always an easy road! I hope people will be able to relate to my music and feel like they're not alone.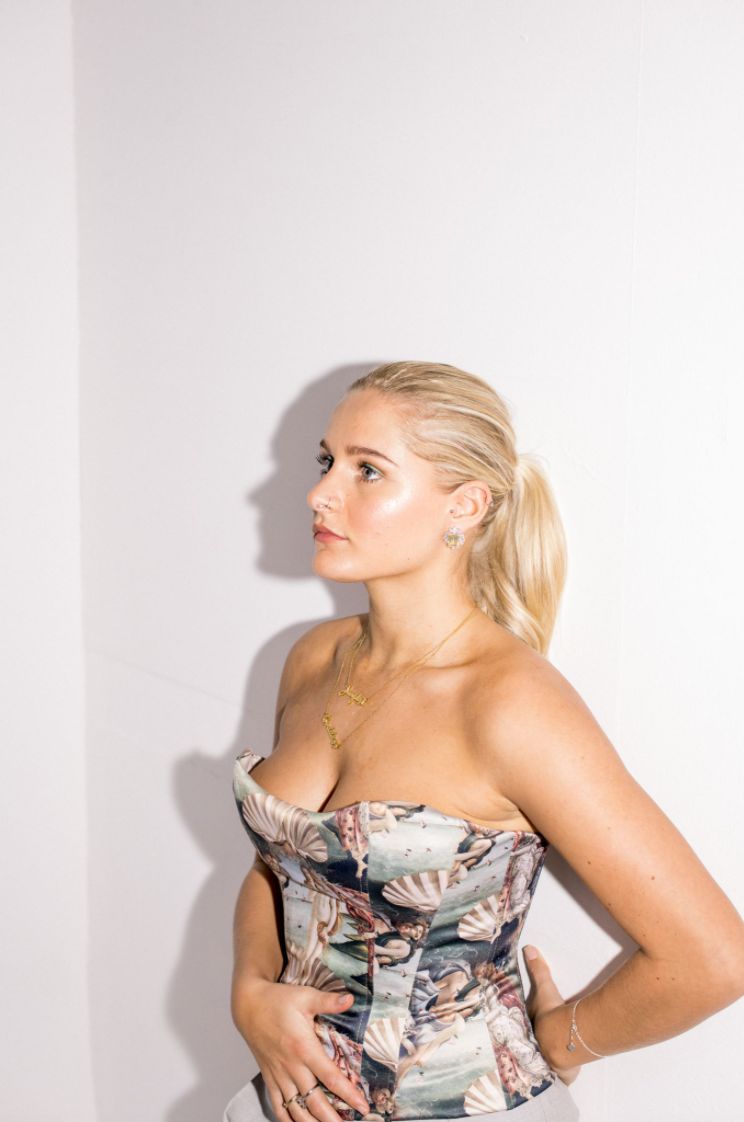 You've gained over 3 million streams from releasing one single since Dancing in the Sky in 2020. Does this make you feel pressure to release new music soon, or is it quite the contrary?
I don't feel too much pressure at the minute. I'm just ready now to release music and lots of it, so be ready! I love that people are still listening after not releasing for so long. It will be worth the wait I promise!
Where do you find inspiration to create music?
In everyday life. It may be love, family, reflecting on life, work, anything that I go through. I'm definitely inspired by watching my favourite artists blossom and want to follow in their footsteps. Expressing my feelings through music is great for me to get my emotions out, it's like therapy!
You've gained a lot of appreciation for the way you wholesomely interact with others. How do you want people to perceive Liv Harland?
I just want people to feel connected to me and feel safe and comfortable to be able to come say hello. Meeting my fans and talking to them whether online or in real life is my favourite because they are the reason I am where I am today. I'd like to think people see me as being kind and creating a safe space for people!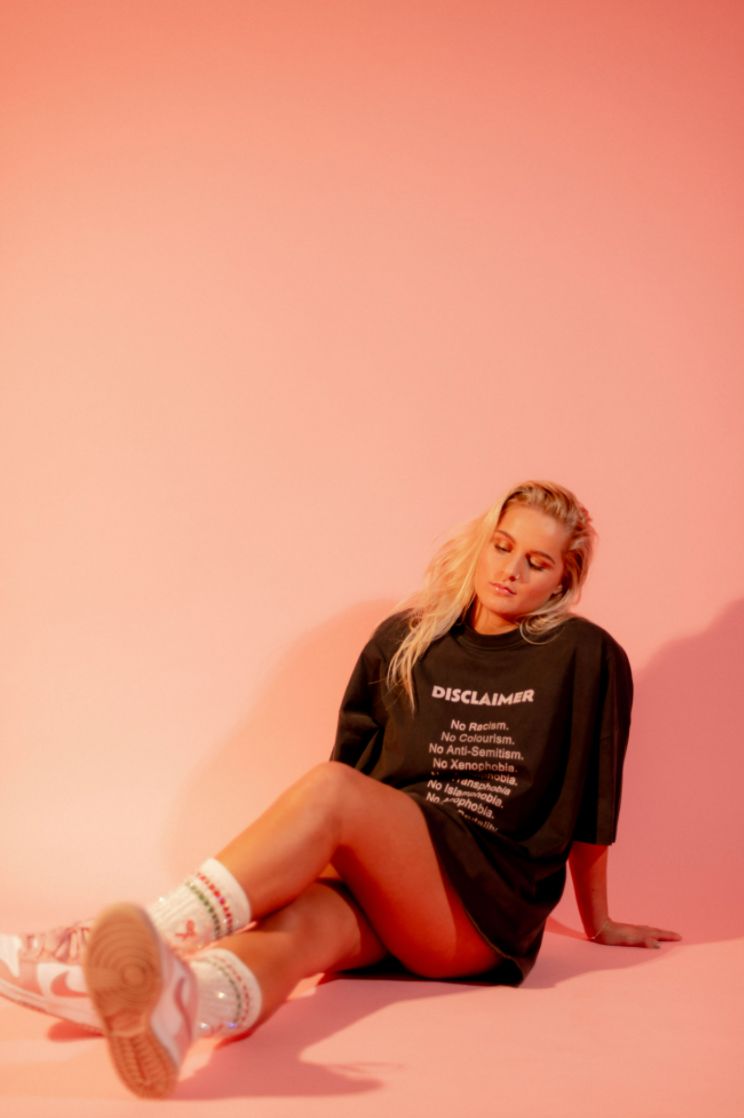 From busking on the streets to claiming three positions on TikTok's Live Moments of 2021, how do you cope with such rapid change?
It all still doesn't feel real when I see my name in the TikTok charts with people like Ed Sheeran, because I've looked up to artists like that since I was young. It's pushing me to want to become a better singer and artist and take this as far as it can go!
What can we expect from Liv Harland in 2022?
New music of course and once I start releasing, I won't stop! I have some very exciting headline shows being organised behind the scenes. A cheeky single in the charts wouldn't be bad would it! Chase the dream!
What is your FAULT?
I had a big knock back in 2021 where I burnt out my vocal cords and had to stop singing for 6 months. It was awful. So some more self-love and self-care for me this year – remember to look after yourself everyone!